To Book Your Items Call : 520-445-8029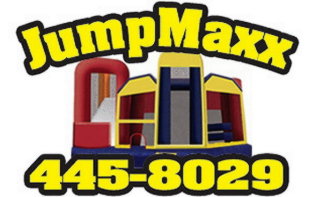 Information you provide to us such as Name, address, phone number or email contact information is collected for the following purposes. To deliver and carry out the rental of your unit. To provide you the customer with occasional offers that you maybe interested in. We will not sell rent lease contract or otherwise allow your information to be delivered to any other persons or entities other than Jumpmaxx and the agents in the above process. Our business is the rental of units (jumping castles, Moonwalk, Or Bounce House slides or Carnival items). Information at the time of rental is required to be given to drivers attendants and others that are part of the process. Rental and completion of the contract rental agreement are job one at Jumpmaxx. We do reserve the right to keep the document rental agreement that you sign, the name and the address of the renter, phone number, or email info in case there is a special offer and or event that may be of interest to you. Jumpmaxx reserves the right to use this info to the contact person of interest for future sales. We may on rare occasions use this information to provide you with extended service process. This extended service process can be any contact that would introduce a new item, or not limited to fulfilling your future rental needs. Examples of this would to contact a customer that had a birthday rental the following year to see if they will need another rental. We will be more than happy to place you or your contacts on a no contact list. We will do our very best to respect your wishes. Simply inform Jumpmaxx of your request via phone, email, or our online reservation page. Payment information such as credit card info or instruments of payments or statements or invoices will be not be delivered to any party other than the intended (Jumpmaxx and it agents). We will not keep your credit card info beyond submitting and it's acceptance by the card processor. Please contact us immediately if you have any questions about the information conveyed in this document. We are at your service at JumpMaxx.
Busy Kids Make Great Parties!