$135/6hrs without water
$170/6hrs with water
To Book Your Castle Call :
520-445-8029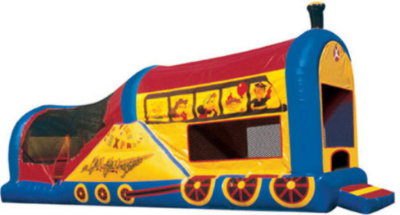 Click on any 3 in 1 Combo below for more information

Tropical
3 in 1


Elmo 3in1
Combo

Castle
3 in 1


Jump & Slide 3in1


Girls 3in1


Fun Castle 3in1


Sports 3in1


Compact 3in1


RV Recreational Vehicle


Pirate Ship
Toddler only
To Book Call : 520-445-8029



Age range:
11 yrs and under
Capacity:
depends on age
Space required:
W 15'x L 35'
Rental rate:
$135 / 6hrs without water, $170 / 6hrs with water
Deposit required:
No
This 3-in-1 combination includes a jump area, climb, and a slide that can be used as a wet slide and dry slide. With water this unit is only 20.00 more. Take yourself to a ride the rails and visit all the lands that a child can imagine. Your back yard has never been so much fun. Your children will be sure to be entertained by this jump for hours. Jumpmaxx is the home of Big Castles and Low Prices.